Carter Cabin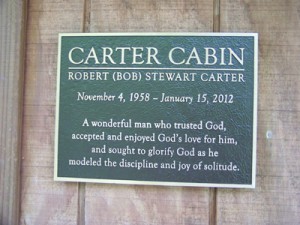 Carter Cabin (built in 1999) is available to anyone with a hunger to commune with God in solitude. This wonderful facility is available any time of year to people who want to experience a time of rest, reflection and solitude. It is provided free of charge. The cabin is designed for solitude and can accommodate only one person at a time.
On May 26, 2012, the Good Works Solitude Retreat Cabin was re-named Carter Cabin to honor Bob Carter.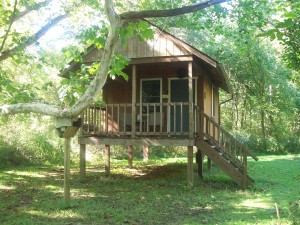 VISION STATEMENT: Solitude
The years of ministry we have spent among very hurting and needy people have taught us about what it means to become "weary in well-doing." Out of this understanding God has shown us that we have something to offer our brothers and sisters who are tired, worn and in need of a quiet place to rest. Therefore, we have created a retreat cabin so that Christians can come to a "solitary place" (see Mark 1:35 & Luke 5:16). It is our vision to extend our ministry of hospitality beyond people in poverty to include servants in the Kingdom who need "times of refreshing in the presence of the Lord."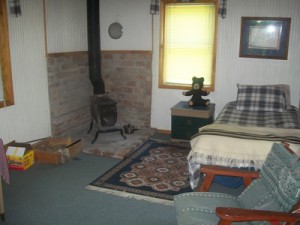 The cabin is located only 2 miles from the city of Athens, situated on 35 acres of our land in the woods about 1500 feet from Hannah House. Those who use the Carter Cabin will need to come to Hannah House to use the bathroom, shower and to eat.
To reserve time at Carter Cabin, contact us through e-mail or call 740-594-3336.