Reflections from Former Week of Service Interns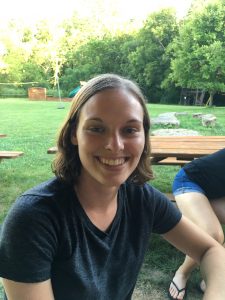 Aliza Mann
Since 2010, a class from Wright State University has been coming during the spring. Aliza came with this class in the spring of 2016. Her visit resulted in two Weeks of Service during Summer Service 2016.
Through the relationships I formed with volunteers, interns, staff, and community members I developed a better understanding of what it means to be a neighbor, as well as the importance of community building. I learned what it means to trust God, and I learned what it looks like to be the hands and feet of Christ. Read more…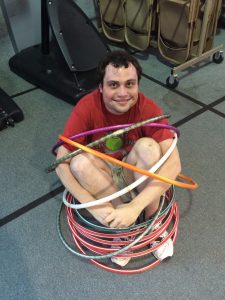 Paul Bicknell
Paul came to Good Works from Cedarville University School of Pharmacy in the summer of 2016. He spent the week serving with the children of Summer Kids Discovery Club.
Although I came to the week of service at Good Works expecting to be a blessing to others, I was unaware how much blessing I would receive throughout the week. Read more…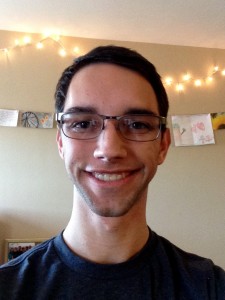 Zach McFarland
Zach came to Good Works from Asbury University in Wilmore, Kentucky. He spent a week with us in January 2016.
Some of those I served this week simply needed material stability (whether it be something repaired or painted, steady income, a place to stay, food, etc.), but all of them needed community. Whether the family members lacked the resources or compassion to care for them or they had no one, those that I served needed someone care for them, include them in a community, love them, and simply treat them like they matter. Read more…
Amy participated in Week of Service in the summer of 2015. She came from the Cedarville University School of Pharmacy. 
If I were to be honest, I was not really looking forward to going to Good Works. I had to be away from my family for a week and I lost a week's worth of pay. As always, God knows best regardless of what I think is best for myself. After spending a week at Good Works, my tune changed. I learned to be more compassionate towards people and I learned to appreciate everything I have, no matter how significant. I think my experience will allow me to show this compassion to my patients in the pharmacy as well as understand different situations because of my personal experience. Read more…
Derrick participated in Week of Service in the summer of 2015, coming from the Cedarville University  School of Pharmacy.
I have heard many people say that one gets more personally out of a missions trip than they give. That statement sounds ironic because the whole purpose of a missions trip is to set aside time and personal interests to serve the interests of others and God. I cannot say that the statement is necessarily true as I may never know the impact I made this past week. However it certainly feels true to me as I feel that this trip was extremely rewarding and beneficial to me even though my purpose was to go serve others. Read more…
J Robert teaches part-time at Columbia College Chicago and also tutors younger children. He's involved in a church in Chicago that's exploring how community works in an urban setting. We also had the privilege of enjoying a week with his parents, Phil and Joan Mitchell, during Summer Service.
I knew that Emily had been doing something before she got drafted to give me a tour, and I was afraid that I was keeping her from things she had to do. So I offered her a chance to end the tour. Then she told me about the "ethic of inefficiency," which says that relationships must always be prioritized over work, and that we don't strive for the most efficient way to do something. Rather, to be inefficient is often more important if it frees us to be human and interact with each other. As she described this, so much about Good Works clicked into place. I understood why people take the time, and take it consistently, to stop what they're doing and engage with other people. That's part of what we do, or at least what we need to do. Read more…