Jessica Hamilton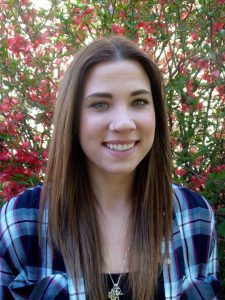 Hello! My name is Jessica Hamilton and I am so thankful to have this opportunity to be an intern at Good Works through this season. I am blessed to work alongside an amazing, supportive staff that is helping me grow within my service for Christ. I am from Northeast Ohio, a small town named Salem, and came here on a weekend service retreat with Greenford Christian Church in the fall of 2015. My soul instantly connected to how God was moving through Good Works, and I truly felt a sense of hospitality and saw the body of Christ at work within the Appalachian area of Ohio.
I knew once I left that God had intended me to come back here and be a part of this community in some way, shape, or form. I then applied for the Summer Service internship upon which I was accepted. I felt God really knocking on my heart, letting me know that it was His time to reap the seeds that he had been sewing in my soul. To my surprise, God answered my prayers of delivering me from where I currently was with a phone call asking if I would be interested in a longer, more intensive internship titled "Appalachian Immersion" (also known as AI). At that moment the heart of God was revealed to me in my life, for I told him whatever you have planned for my life, whatever door you want me to walk through, I will say yes!
I am so thankful for this opportunity. Not only growing within the community of Good Works and learning more about the culture and areas of Good Works, but into a more mature and deeper relationship with Christ. I really feel the Spirit moving within me to extend the Kingdom here on earth in the form of my internship at Good Works, and I am excited to be a part of something so much bigger than myself. This is a time of growing and maturing that is necessary for my life, and I know that God has called me to Good Works to make this possible! I am looking forward to the future and to this season of my life here in this community and praying that God invades Southeast Ohio and my life through this internship!