Summer Lunch
7 WEEKS:  June 18th to August 3rd, 2018
Monday through Friday beginning at 12:00 noon at The Plains UMC located at 3 North Plains Road.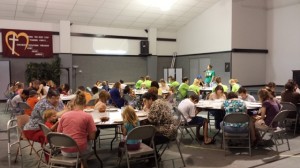 Since 2009, the Good Works community has provided a daily meal for and with our neighbors who are struggling with food insecurity and poverty. In partnership with The Plains UMC, and located in The Family Life Center, we have called this daily event Summer Lunch. As we look forward to the coming summer, we are planning to once again hold this life-giving lunch with our neighbors.
The Summer Lunch grew out of our vision to care for children and our long tradition providing a Summer Kids Discovery Club.
Additionally, during the summer months, many of our neighbors face the on-going problem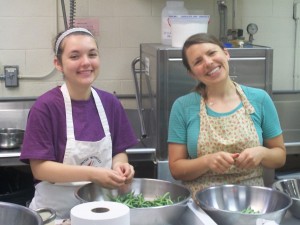 of feeding children whose subsidized school lunches are no longer available once school is out. At Good Works, we continue to serve many citizens who experience homelessness, who live on a fixed low-income, and who frequently seek assistance through food pantries. Through the Summer Lunch program, our goal is to create a safe place where people can receive a nutritious meal, build and strengthen friendships with one another and experience what its like to be invited to step up and serve their neighbors.
Summer Lunch is intentionally  inter-generational. We find JOY in welcoming parents and grandparents to share a meal together with their children, grandchildren and neighbors.
We are grateful for the support and partnership of many individuals, local organizations, and businesses who make the lunch possible.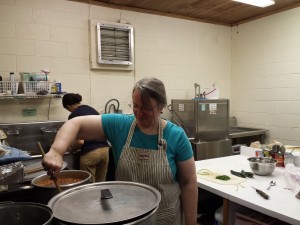 We need volunteers and the donation of food. We need help with cooking and clean-up.
These programs are entirely driven by gifts from others. If you would like to support or help with Summer Lunch, e-mail us or call us at 740.594.3339. If you would like to make a donation, click here.
---
The Good Works WALK has featured a short story about food-related issues for people in poverty. It is called "You Are What You Eat," and you can read it here.