Team Member Welcome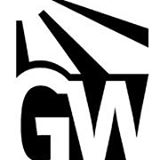 Good Works
Since 1981
A Community of Hope
740-594-3336
Email: email@good-works.net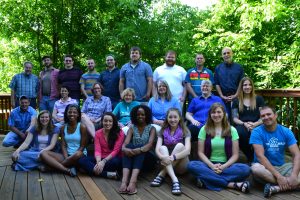 You are participating in a Work Retreat with Good Works!
You are going to Appalachia—Athens in Southeast, Ohio!
You will serve the widow, the fatherless, the stranger!
You will be an encouragement and a help to many!
The Community of Good Works welcomes you!!!!
Thank you for choosing to spend a week in service by participating in this Work Retreat with Good Works. We call this a Work Retreat because you are not just going to work while you are with us; you will develop relationships with the staff of Good Works, our friends in SE Ohio and the members of your group. This is an act of service that we believe is a normal part of what it means to be a human being.
This basic information packet will give you what you will need to know for your visit with us. In this packet we address issues of community, service and safety that will help us to serve together.
We encourage you to go our website—www.good-works.net. If you have other questions, you can ask your group leader or, you may also contact us at 740/594-3336 or email us at email@good-works.net. We are trying our best to prepare for your visit, but it is not possible to cover every circumstance. We would like to hear from you any concerns you may have.
The tasks that you complete while you are with us are a great help to us. We could not do what we do without you! But we hope that doing projects is not your only reason for coming. By far, the most significant impact on group members has come through the formation of a relationship with those you came to serve. We hope that you will come into this experience with the question, "What can I learn while I am with Good Works?"
You will be visiting people who are elderly and disabled in our community, serving them in the care of their property. We encourage you to spend time with them and even sing a song to them. "Putting a song in the heart of the widow" is something we can do. Show respect to them by addressing these people by their last name, i.e. Mr. Jones or Mrs. Brown unless you have been given permission to do otherwise. "What kind of person do I need to be as I serve older people or those with disabilities?"
You may also be involved with the children of our community supervising activities or serving a meal. You will be serving alongside some of our friends who are in challenging situations. And you may be spending time with our friends who are experiencing homelessness. "What can I learn from these people and in what ways can we grow together?"
You will participate in several Conversations about the issues we face in the work we are doing while you are with us, both formal and informal. Come to these times expecting to receive as well as planning to participate. "How can I contribute to these conversations? What do I need to receive as I listen?"
The most important thing we want you come away with is a vision for serving YOUR neighbors in need in YOUR community. Begin your time at Good Works by asking, "How can I make a difference in my community when I return home?"
Please read the following in preparation for your time of service with us: