Timothy House Stories
Former Timothy House Resident's Experiences
(the names have been changed to protect their anonymity)
---
I came to Athens on a mission to help my daughter end her drug problems and heal while she was in rehab at Eckert. I had no money, no car, no job. I'd even been evicted from the last apartment I had in Kent, because I had to keep calling off for court or the car would break down, it was a terrible time. I also was not in the best off shape physically, with heart issues. My son even had to buy my bus ticket. The only thing I had was faith and hope.
When my bus arrived at the Oasis (in Athens), I was armed with a tiny computer map showing me four places in Athens: the police station, the library, the Good Works Timothy House, and The Hannah House. I also had a large canvas knapsack, and two smaller bags. I remember I didn't get very far, and they weighed a ton. But, after a few hours, I arrived at the Timothy House, which was closed for Friday Night Life. I was so exhausted, I laid down on the porch and slept until they got back, at which point, I was told to go and phone them. The only problem with that was I didn't have a clue as to where to go find a payphone, and I hurt all over. That was a very hard night for me.
Jenny was my roommate and helped me to settle in. There were a lot of rules, but they actually comforted me. My life had been spiraling out of control for so long that the discipline felt good, like a warm blanket when you are tired. We all had chores, which changed weekly, and we all cooked at one time or another. We certainly didn't starve. We all had caregivers that we met with weekly. They helped us set goals and get on track, and kept us focussed. Poor Kevin, I tried his patience, because I gave too much money away a few times to people who said they were in need of food.
My first job experience was not good, but thanks to Mark (who got me both jobs) at least I had one. The second job was making pizza, which was kind of fun, until the pepperoni dreams. Then I would wake up as tired as when I went to bed. There were so many drugs at work; I was upset—a lot. And the sexual jokes and remarks, all of it seriously annoyed me. I even saw a guy shooting up; it made me sick to my stomach. These young men and women, wasting their health, it's kind of ironic, because my own daughter and I were fighting for her health.
About mid-November, I received the offer to go to the Good Works Hannah House to live. But, first there were questions to answer, and the trial week stay. Now during all this time, my daughter Sarah and I had phone contact once-a-week and usually a visit every two weeks. That trial week at The Hannah House was a haven—so quiet, so serene. And I needed to wait to be sure. But in the end, I went to The Hannah House.
There I began my real transition into independence. The Hannah House experience: so totally different from the Timothy House!! There were rules but very relaxed, and you paid rent, very low rent, but rent just the same. You still did chores, but life is full of chores. Kevin, my caregiver, still did visits with me, but the intensity was gone. The serenity in that house, the peaceful atmosphere, felt so good. I would sit on the back porch and just ponder so very many things. Then, I realized those creatures were really very noisy, and it kind of annoyed me. So, I pondered about all that noise, I realized "these hills were alive with the sound of music," and in that music were praises to our Creator. After that, it was okay.
The Hannah House was a place of healing and rest. I dealt with so many old painful issues, laid some to rest, and just dealt with the rest. The Hannah House interns will always hold a very special place in my heart. We played games together, shared meals, laughed, and watched movies. Then in January, I got a call: my daughter was in the hospital. They needed me to sign for a spinal tap, so they would know if she had meningitis. Seeing her, the signs of death all over her face, I asked God have we really come this far for her to die? Praise God, she healed with no lasting damage. Needless, to say, I missed the Good Works Walk and I missed a day of work—the only call off I had in the year I worked for the Pizza shop.
Then in March, I finally got Georgie (my geo metro standard shift car). I hadn't driven standard in 25 years, so I practiced in the parking lot at Hannah House. I also applied for a job as a home health aid and kept both jobs until November. Then, I gave up the pizza job. By the end of May, my daughter graduated Eckert: there was not a dry eye in the place, it was truly a blessed event. We also moved into our own place in The Plains. I would love to say, "…and we lived happily ever after," but real life has its struggles.
We came to Athens when Sarah was 16; at 18, she told me I didn't live a normal life, moved in with her boyfriend and got back into the drug scene. Ten months later, she came back, saying she was wrong. Then she went back to her stepfather's for 3 weeks, and now she is back with me, though she knows I am leaving the area. Until she quits walking in her way and accepts the path the Lord has set for her, the mountains she has to climb will be too tall. I know she will in time accept His way, and I trust the Lord to deal with her until then.
I can't explain all the blessings, healings and riches of understanding I received from the Timothy and Hannah House experiences. Or the deep respect and admiration for all the staff and volunteers of Good Works that I feel. These two and three quarters years, have been more restful than stressful. I feel so blessed to have gone through all these times, met so many people, heard their life stories. All the goals have been met here, now it's time to go back and deal with my 13 year-old and my own elderly family.
I hope this story helps others to just walk their path and trust in the Lord. How can I not share it?
---
(Sherry was a woman who stayed with us after Hurricane Katrina forced her, her daughter and husband out of their home. She is now back in New Orleans and sent us this letter.)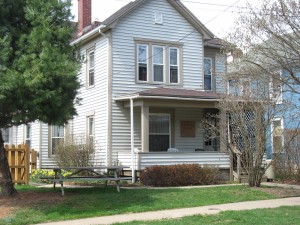 I received you guy's card and believe me I was very happy, but also sad at the same time. And I just want to let you all know that I am doing fine and think about you guys all the time. I just found your website. Since we came back home we fell on some hard times. We had our trailer, but since we were gone so long our lights and water was cut off, and in order to get light you need water. We were renting-to-own a leather sectional and 52″ inch TV. The company came and took it back, and Mark wasn't working at the time. We were in the dark for Christmas pulling light from Mark's mother. All the while I'm terrified that the state was coming back for us but they never came. As soon as I came home I applied for food stamps and we were blessed with those and finally we saved and scraped up enough money to put our water back on and then the lights (the happiest day of my life; I knew God didn't have that life planned for us so I put it in His hands and He handled it).
So after that Mark found him a job and has been working ever since. We also filed for our income tax and received a extra $2000 from Katrina that we never picked up, so we were able to remodel our trailer from back to front. Still have things to do but slowly but surely we are coming along. Now I have a real living room set with lamps and end tables and all with a 60 inch big screen. I'm not bragging–just trying to show you how God is really with us. If the state come here now, their two arms might fall off! I still keep in touch with my family. They want to move in their old house in La. to be next to the grandkids. I'm 7 and 1/2 months and its a BOY! I'm so happy I got my pair! That's it for me. I can't name him Patience, but was thinking about incorporating Timothy in his name somewhere but still unsure. Mark doesn't want the name to be his. He doesn't like it but I might surprise him and name him that anyways… OK now enough with that.
First and foremost I would like to tell everyone how they have changed me and just being in the Timothy House has really changed me for the better. I am a better mother and very humbled by being with you guys. You are a good bunch of people and I just wanted to let you know you guys are thought about all the time. I even pray for you guys…Andrea…Essence misses your moose voice She's three now just had a li'l party for her on the 6th. I just miss being able to talk to you and was never judged for the situation I was in. Just wanted to say thank you and I love you. Tell your husband we said Hi and keep fixin' the house up. Hi Anne!!! Essence still doesn't listen to her mommy but we are inseparable. She rubs my tummy and talks to her brother. I really miss cooking for you guys and just saying out loud what I'm thankful for. I am really thankful for meeting people like you. Keep up the good work. Chris…man you missed it—we just bought a new stove. I have been cooking everything from strawberry cake w/whipped cream topping to stuffed craw fish head with craw fish bits. You talking 'bout good stuffed bell peppers with shrimp and crab all the way down to pecan candy. Essence has put on a lot of weight…the invitation still stands for whenever you come down here. Kevin…wassup? How's school…hope everything OK keep playing that guitar…you played pretty good!!!!! And my man Tad…how are you? I miss you. You were so nice and funny; always made me laugh. We love you and to Ken congrats on the soon to be wed. Sharon, tell your family I said hello. And all the volunteers that were there when I was…hello and we're doing great.
We would love to hear from you guys. Have you guys heard from Raymond or Dave or Susan or Joey's mother? I would love to know how they are doing…good, I hope. Well that's all for now; just wanted to let you know I was thinking about you guys… love, forever Sherry-Essence-Mark (he says hello, too and thanks for taking care of his family). If I'm ever in the area I will stop by.
---
MY EXPERIENCE AT THE TIMOTHY HOUSE
In October, I was diagnosed with diabetic retinopathy (a gradual loss of visual acuity that I had first noticed in February). I spent my days off (and most of my savings) seeking help from various physicians and agencies. By December, I could no longer see well enough to do my job, which was with one of the largest mortgage companies in the world. As my savings dwindled, and I received no help of any kind from any agency, I began to investigate the resources available to the indigent in Dallas (where I had lived for the past seven years). I was horrified at both the conditions of the facilities and the seemingly predatory looks I received from the denizens of these establishments. I have no family living, so I resolved to return to Athens, Ohio, where I had lived, worked, and attended Ohio University off-and-on for nearly twenty years.
Upon reaching Athens, I inquired at the County Health Department if they knew of any place where the indigent might find shelter in town. The staff there went so far as to call the Timothy House and arrange for a phone interview. After speaking with a staff member, I was informed that there was space available, and that it would be best if I attended a free community dinner, where I could catch a bus that would bring me to the Timothy House. I arrived at the Timothy House on a cold February evening, and was quite surprised by what I found.
I had expected to find a somewhat run-down place where I would be sleeping barracks-style amid drunks and derelicts (for such was my observation in Dallas). I wondered if I was strong enough to endure such an existence. I assumed that I would be allowed to stay at the shelter overnight, but would have to shuffle the streets during the daylight hours, carrying all of my belongings with me. I wondered what I would do for a shower (I thought perhaps I could sneak into one of the residence halls at the university and get a shower during midday, when most of the students would be in class). I knew of three free community meals that were offered weekly in Athens, but I had no idea what I would do the other four days (I had already accepted that I would only be eating once a day).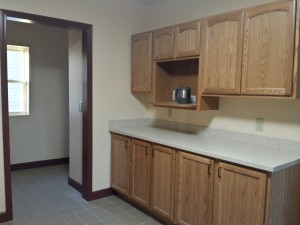 What I found at the Timothy House was quite different from my expectations. It is located in a cheery house in a pleasant neighborhood. I would not be forced to move out every morning and re-apply for shelter every evening, but rather I was assigned to a room with private space available in closets and drawers. Dinner was served every weekday at the house, with the kitchen being available to cook the other meals of the day (and weekends). All of the food is provided by donation – no one goes hungry, and the fare is sometimes MUCH better than you might imagine. My first dinner at the Timothy House included a plate of lamb that would have cost between $8 and $12 in a Dallas restaurant. There are also shower and laundry facilities available. I had never expected that I would be given access to a washer and dryer. The Timothy House is not just a warm place to sleep. The staff sees to it that everyone is housed, fed, and allowed to stay clean. But most of all, it is a SAFE place…All of the ideas that I had about "homeless people" were wrong.
At the Timothy House, I never met anyone threatening or even overly discourteous. The household duties are shared among the residents, and everyone is willing to offer advice (based on their own experience) on how to get along in straightened circumstances. The ages, backgrounds, and education levels vary WIDELY. It would be impossible to stereotype a Timothy House resident. The most unexpected facet of my experience at the Timothy House was this: I never met anyone I didn't like. For the balance of my life up to that point, no matter where I lived or worked or went to school, I always encountered at least one person to be avoided, someone unpleasant. Perhaps it was a sense of shared adversity, but everyone I met there was respectful and kind to me. Many of them I still maintain friendships with to this day.
Every resident of the Timothy House is paired with a "caregiver" shortly after arrival. This is a staff member with whom to meet on a weekly basis (or more often when the need is felt). In this way, it becomes less likely that anyone will be "lost through the cracks." I received help in applying for both state and federal assistance with my disability, and the efforts to which the staff went to assist me in securing employment were truly commendable. My weekly meetings with my caregiver provided me not only an opportunity to voice my frustration and give vent to what (at times) amounted to deep despair, but also I received the encouragement and empathy I needed. I was never made to feel "homeless" and I was able maintain a dignity that (I believe) would have long gone by the wayside without the amity of the staff and volunteers. I still count my caregiver (as well as other staff members and volunteers) as a friend.
I spent four months living at the Timothy House before I was able to again move into a place of my own. Until the onset of my disability, I had always lived and worked and attended school by my own endeavor, and it was very hard for me not to be able to do that for a time (as I am sure you could imagine). While those were the most difficult four months of my life, I am grateful beyond measure for the help I received there. At times, the Timothy House was my ONLY succor. More than that, though, it was a societal education without price. All of the callousness and the smugness that I sometimes felt towards the "less fortunate" are gone. My naivety in assuming that governmental programs are in place, ready to adequately assist the disabled, have been replaced by a resolve to tell of my experience. The Timothy House was there for me, when no one else cared or would "lift a finger," and it is a debt that I can never repay.
---
I first came to Good Works in 1994. I stayed at the shelter on Central Avenue for 6 months. Thinking that I was doing ok, I moved out. Then, I got mixed up with drugs and alcohol really bad. I started spending all my money on my next fix. Six months later I was back at the shelter. I was at Good Works for two weeks and went to New Jersey. When I moved out the second time I thought I could just start over, but the same problems arose. This time it was serious. I came back. While I was there a glorious transformation happened. I decided a) I could not do this by myself and I needed help, b) I decided that God was going to have to help me and I asked Jesus Christ into my life and c) I decided to humble myself and accept everything Good Works had to offer. Being a very prideful, stubborn, and independent person this was difficult; but something had to give.
I got my first job at Ponderosa. Working in a stressful environment and working on being drug free was hard. Coming off of a $200 a week habit without any help is difficult. The people at Good Works were patient. For three months I did this, all drug free. Then one day Lois asks me if I would consider the Transitional House (now the Hannah House). This was an interesting offer. When you stay at the shelter, you are only there for one to four months. The Hannah House asks for a COMMITMENT of three months and allows you to stay for more than one year. At Hannah House (the Life in Transition Program), you look at your life from the outside and ask 'How can I make my life better?' I had to look at what negative life patterns were keeping me stuck in an endless cycle. For me it was get messed up in the drug culture, get drug free, do ok, moving out, look for drugs, doing drugs, become homeless, going to Good Works, then repeat. Without the help from Hannah House, I would still be in this life pattern today.
Today I am forever changed because of my experience with Hannah House. I have been drug free for over 20 years now. I have just quit my previous job for another one. But am doing well. I am involved with a church called Solid Rock. I am the Children's Music Director, Cell intern, and the Drama Team Coach. All this happened because I decided that I would allow Good Works to begin to help me change myself. I decided to put all my pride away and let them help me. In life changing decisions there is no room for pride, independence, or envy. You have to become like a child and relearn everything. All that can be said is: Glory and Praise to God for Good Works.
---
Being homeless means self-discovery. If you are homeless then there is always a reason that it has happened. My family and I were homeless for five very long months. Believe me, I thought that living in an emergency shelter would be embarrassing and that people would think that I was a bum. To my surprise we were treated with a lot of respect and kindness. We were offered a room of our own, plenty of good food, and people to talk to if you needed to. We stayed at the Timothy House. Which was the best place that we could have stayed at, because their biggest concern is to have you work on your issues that got you there in the first place.
The staff at Good Works made being homeless seem like it was nothing. And being homeless was nothing, it was what caused us to be homeless that was the problem. The reason why my family and I ended up homeless was because my husband had a lot of things buried from his childhood. Things that were trying to get out, and he was fighting to keep them in there. His father died when he was only 7 years old, as if that wasn't enough for a 7 year old to deal with anyways. He was pushed off to the side, never being showed love or compassion from his family. Being emotionally distraught, he wasn't allowed to cry about his dad dying. Therefore violating his trust, he then didn't know how to give love to people when they gave it to him. Finally after 20 years of this building up, there was a very emotional breakdown. Which resulted in getting everything out into the open, and began his healing. Jim found out that he also had an addiction.
His addiction was running away from his problems, if he felt that the feelings that he had hidden were trying to surface he would run, And what I mean by running is this. He would quit his job and then tell me that itwas the bosses fault. Then if the feelings got overwhelming he would just move us. Like we did the last time, we moved and didn't have anywhere to go. But we didn't have any other choice we couldn't pay our rent. One of the benefits of staying at Good Works is that, they make you get to the root of your problems. This is beneficial because, if you know why you are there then you most likely won't be there again. The staff members at Good Works have been helping people for many years. They are very friendly and caring people, the kind of people that would just welcome you in and offer you anything that they had. The shelter is Christian centered, but you don't have to be a Christian to stay there. They won't push God at you, it is your option whether you want to talk about it or not. They have a lot of rules that you have to follow, for example: if you have an income you must save 75% of it, they give curfews, children must be in bed by 9:00, you can only cook at certain times etc. But the rules are only designed so that you will try to get out of the shelter. they don't want people to become comfortable with being there.
While staying at the shelter we gained a strong faith in God. Without that faith we would have not been able to get through this as a family. My point is that being homeless is nothing compared with actually dealing with the root of the problem. Once you start doing that then the hardest part is over. You then get start life over and make it better. Always remember that if you need help, don't be afraid to ask for it. There is a lot of people that are more than willing to help you. And most importantly, they will not judge you, instead they will encourage you to not judge yourself. We left the shelter with a lot of close friends and a tremendous amount of respect from the staff. We also gained a lot of respect for other people as well. It makes me proud that we were down and got up strong.
So in conclusion I'd like to say that when you see someone or several people who may be down. Don't make fun of them, have some compassion for them, because you never know one day that could be you. If it happened to me it could happen to you and many other people. Only it will happen under different circumstances. Homelessness to me means getting your life together and back on the right tracks. It is taking the time to do some deep soul searching.
---
My name is Karl, I arrived at Good Works on November 5. Much to my surprise I was not expecting such a nice, warm, friendly and clean environment. My expectations of a homeless shelter were, to say the least way off base.
I am forty six years old, and as of July this year, rather prior to, I had a beautiful family, a home in the country in a nearby community, a very good job, excellent credit and very involved in my church. Due to bad decisions and other circumstances here I am much to my surprise, and have lost all of the above mentioned. I never ever ever thought I would be in this situation. But through it all the good Lord has never left me!
The staff and volunteers here have been a real blessing. The Christ-centered environment and the good Lord has helped me to restore my joy, hope and faith. I am so excited to see what the Lord has for me now. I would like to thank you all for your love and caring hearts.
---
My family and I have been at Good Works for about three weeks. In that time I have met quite a few volunteers. These are the people who volunteer their time out of the kindness of their hearts to be with we people in Good Works in our time of need. Not only do they have "very broad" shoulders to lean on but I now consider many of them to be my friends. "My friends" have been there for me when I was in real need and have made me feel I am worthwhile. What is most important to me is that they do not judge a person because of a bad situation they might be in but they treat one as a human being. The volunteers come from all walks of life but are basically the same, kind, giving people.I can't say enough good things about the volunteers because to me they are exceptional people and should be commended.I will think of many of them in years to come. This is because even though they were in my life only a little while, many of these people helped me in some very trying times.My family and I are moving on to a new life but for us Good Works and especially the volunteers will be part of our starting over and hopefully "doing it right" this time.
---
I would like to put my gratitude and appreciation to Good Works. Me and my husband were really down and out on our luck. We never even had a buck. We were so scared we would have to live in our truck for the winter, and never had no one who seemed to care until we came to Good Works. Keith and his staff have really made me and my husband feel at home, and not to be afraid to ask for anything if they had it they would be glad to help. The Good Works house is really a family atmosphere you don't have to feel like any outcast. Now that we've been here a little over one week we now have a place to live, I got in to Hocking College and we've got help from a lot of people. We are really pleased and a lot more happier about knowing people really care.
---
Dear Mr. Wasserman and staff,
After staying at your sheltering house quite briefly I can readily see that T.L.C. people (Tender Loving care) are found in other places than hospitals and medical establishments!! A few of your friendly people are rapidly becoming almost brothers to me! Another rare happening, I am even finding a very good quality of intellectual companionship which for me, happens only very rarely! Thank you, thank you , thank you!!!
---
Since I've been here at Good Works, I have found nothing but understanding, love and kindness. It is something that is very rare to find in a group of people that are all different. Maybe it's the fact that all of them are devoted to what they do and to God that makes them all so wonderful. Each one of the staff is different but the same in one thing that they love and care for us and they love God. Which just pours out of them and makes someone like me want to be like them in that fact. Which I am learning slowly to do. There never has been a time since I've been here that I have felt they wouldn't or couldn't make the time to listen to me. That is something I really love about all the staff here. Good Works really does good works!
Good Works is a very special place that is there in your time of need. When someone is homeless, Good Works is there for them when they need a friend to count on. You can count on Good Works. They ask that you try to help yourself and they also help you. They are very caring and understanding people. They care what happens even though you think no one cares what happens to you. They do because without God they probably wouldn't be here either. So we give thanks to Good Works for their outstanding efforts and to God, we give praises and thanks.
We love what Good Works stands for and the people there. They show you how to take the good with the bad and how to keep going when it doesn't seem that there is any way to go; but they show you that God can make a way and how to love everyone in the whole world no matter what they have done. They also show you how to turn the other cheek. Good Works always gives you a smile and a hope for tomorrow because they have God to help them, to lead them andto show the right way. Good Works is not prejudice on race, creed, color or whether or not you are American or Indian or Japanese or Spanish. They love everyone, even you.
They help people who are a drunk to be sober, or a drug addict to be clean. So without Good Works, people with no home would have no friends or place to sleep or anyone to care about them. Good Works also shows you how to care about what happens to you and to other people. They show you warmth, compassion and caring. They really help you take charge of your life and how to let God take charge. They are a very special Christian people who care!
---
Being homeless is not very fun. I've had to sleep in below zero weather with only the clothes on my back. Going through trash cans and dumpsters looking for scraps of food to eat! Being out in the rain and snow with people laughing at you because you have no place to go. Have you ever tried to apply for a job in the middle of the winter and have no clean clothes and no bath for at least two months? Luckily, God saved me and showed me there are people who care and they are at Good Works. You have peace of mind and are able to gain confidence and find work and get your life back in order. I'm sure glad there is people at Good Works who care. And are very helpful. I'm only 22 with no family or friends and without them, I didn't have a prayer and now I do. I thank the Lord and also the people of Good Works!
---
How I wish I could put into words what is in my heart and the feeling I have for Good Works. Mr. Wasserman, his staff and the volunteers are such a loving, caring, concerned and dedicated group who are very interested not just in our physical welfare, but also they show a very deep spiritual interest towards us. I thank my savior for all the bounties here. What I have learned from the environment here at Good Works will help me always. I pray every day for them and that our dear Lord will give them strength and good health to continue. There might not be an earthly reward for Mr. Wasserman and his staff but I'm sure when they meet our blessed Lord he will say "well done my good and faithful servant."