WHAT IS A TRANSFORMATION STATION?
THE THIRD WAY: A VISION FOR THE 21st CENTURY
By Keith Wasserman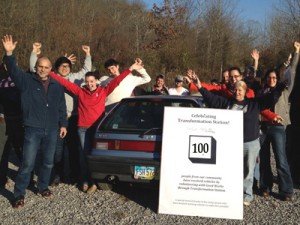 Since beginning Good Works in 1981, my HOPE has been that we might continue to discover the variety of different ways in our generation to fulfill what the mission of Messiah is from Luke 4:18-20: to "bring good news to the poor, bind up the broken hearted and proclaim God's favor" to those who believe they live outside God's blessing. But what does it mean to bring good news to the poor in the 21st century? How do we really help people struggling with poverty and at the same time point them to the ONLY ONE who can truly help them both in this life and in the life to come? How can we give to and serve our friends who struggle with poverty and also allow them to give back? Something in my spirit is grieved at just giving more and more stuff and not allowing people the dignity of earning it. If we truly believe (as I do) that God wants to bring us into relationship with people in our community who struggle with poverty, we must create ways to allow those we are serving to give back, to share with us in the work and to receive the blessing of their labor. Have we confused helping the poor with giving them stuff? So, how do we bring the poor the good news about Christ in our generation? I believe the answer lies in creating a context where the Holy Spirit can work though us to reveal Jesus and the love of God through natural, spirit-led yet sacrificial relationships. It is in the context of relationships that we get to know first what God may already be doing inside a person's heart and what 'word' we can add to the sentence of his grace already at work in their lives!
CONCLUSION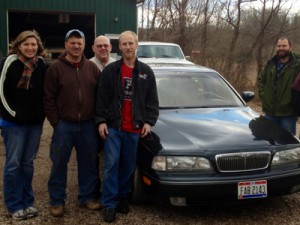 By volunteering to serve others for these items, we are providing a third way for our neighbors to obtain things they need. In working together with us, they share their lives with us and we have another way to share our lives with them. In sharing our lives and getting to know one another, trust is built along with mutual respect and love. It is inside this context, the context of long-term relationships that we are able to share our lives with those in our community who are struggling with poverty.