Good Works Gardens
Good Works Gardens
The purpose of the Good Works Gardens is to create ways for people from all walks of life to connect with and care for one another while increasing food security for some of our more vulnerable Athens County neighbors. We strive to empower people, especially those experiencing poverty, disability, and decreased physical ability due to aging, to provide nutritious food for themselves, their families and neighbors. We do not necessarily seek to "do for" but rather to "do with". We want our neighbors to know the joy, health and dignity that comes from growing food at their homes and we want our volunteers to meet some of the incredible people that we serve.
Good Works Gardens, in association with Neighbors Helping Neighbors, is primarily focused on serving widows, widowers and people experiencing limitations because of issues with aging or disability.
With this purpose in mind, we invite volunteers and interns from a variety of Good Works initiatives to join our neighbors in the cultivation of gardens throughout Athens County. These initiatives include the Good Works Transformation Station and Work Retreats. In addition, a small team of agricultural volunteers is consistently available to support Good Works Gardens.
Good Works Gardens also incorporates individuals from three Good Works internships: the Appalachian Immersion Internship, Summer Service Internship and The Teen Agricultural Internship. They all play a significant supporting role in our work.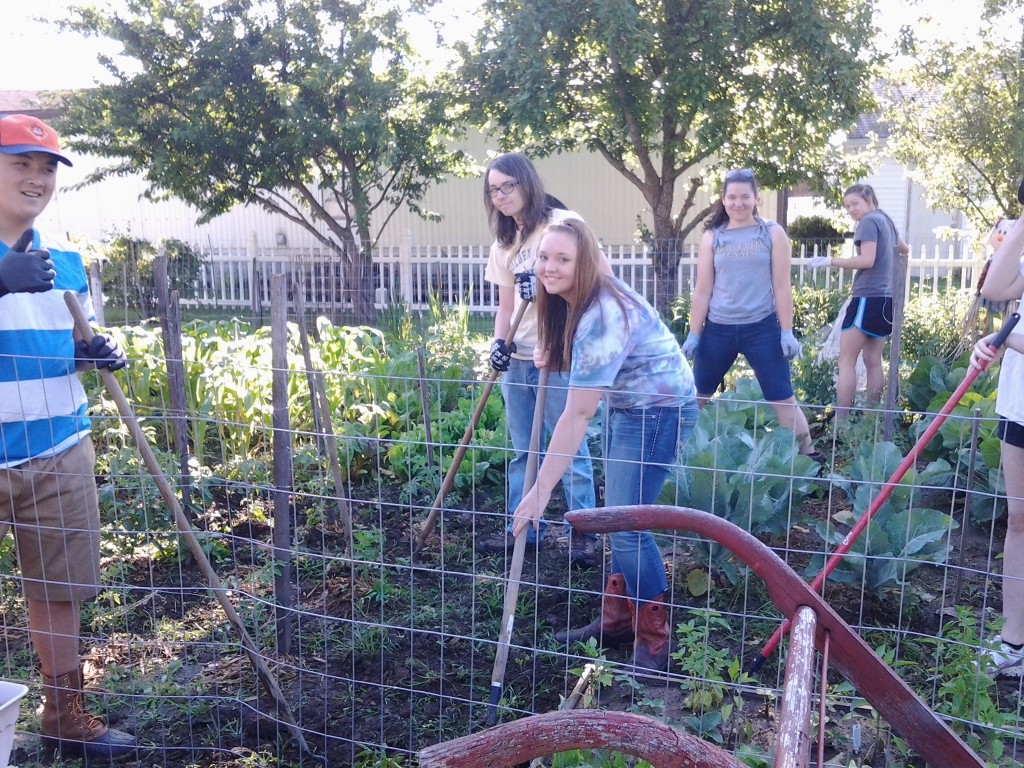 It is through the cooperation of people from all walks of life that the work of Good Works Gardens is made possible. Agricultural work, by its very nature, is a process and not a one-time project. Consequently, we strive to support our garden partners not just at planting and harvesting times, but also throughout the growing season
Good Works Gardens maintains a large garden on the Good Works Luhrig Road property. This garden helps to supply the needs of a variety of Good Works ministries including the Timothy House, Summer Lunch and Friday Night Life. This year, some of the 21,000 meals Good Works provides will be supported by food grown in this garden.
Whether on our property or out in the community, the Good Works agricultural initiative advocates for and employs organic and sustainable agricultural practices whenever possible. We want to ensure that the food we grow is produced in a way that promotes both human and environmental health. Good Works Gardens is an important way for us to show our neighbors throughout Athens County that we care about their physical, spiritual, and emotional well-being. In 2017, we developed and worked with 16 people in Athens County to have a garden on their property.
Two years ago, our friends from Grove City United Methodist Church finished working on the extensive renovation of our greenhouse. Prior to Grove City's work, the house was in a pretty bad state of disrepair and we were seriously considering demolishing the building. However, thanks to the hard work and generosity of our friends at Grove City UMC, the greenhouse has received a new lease on life.