Dani Sauer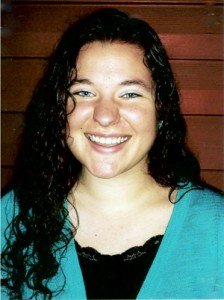 Hey there! My name is Dani Sauer. One of the most important things to know about me is that I love dirt. It is a basic natural element that can be used to cultivate growth that produces beneficial fruit or it can become infertile by neglect and abuse. Now this next statement may seem odd at first, but please hear me out. In the same way I love dirt, I also love people, especially children and teens! There is just something natural about a child growing up that I love to watch and be a part of, as they discover and grow. Just like dirt to plants, people's environments can alter their growth in a positive or negative way. If neglected, abused or just overlooked, people too can experience crippling in their personal growth. When attended, nurtured and loved people are provided the opportunity to flourish! This is why it is my desire to seek opportunities to cultivate the soil of people's lives through building relationships, service and love!
God first brought me to Good Works for the 2013 Summer Service internship. My focus area was with the Teen Agriculture Internship. Six local teens worked with us for seven weeks, planting vegetable gardens for our neighbors in need of assistance with maintaining this source of affordable, nutritional food. I loved this opportunity so much because it provided the opportunity to serve people in the community through agriculture, as well as the opportunity to work with and build relationships with teens!
Having just graduated from Cedarville University I was not sure what was next. When the summer came to an end I returned home to the city Syracuse in upstate New York. However, this did not last for long as I felt drawn back to this community and the relationships I have had the opportunity to start here. So now I am back for another season at Good Works through the Appalachian Immersion Internship.
My dream is to live on a farm and use this farm as a catalyst for ministry. Ultimately I'd be able to hire teens to work on the farm, as well as assist neighbors with gardens and construction and maintenance of their homes and properties. So, here I am at Good Works learning all I can through participating in agricultural work, loving people and serving for the glory of Christ!