Doug Schmaltz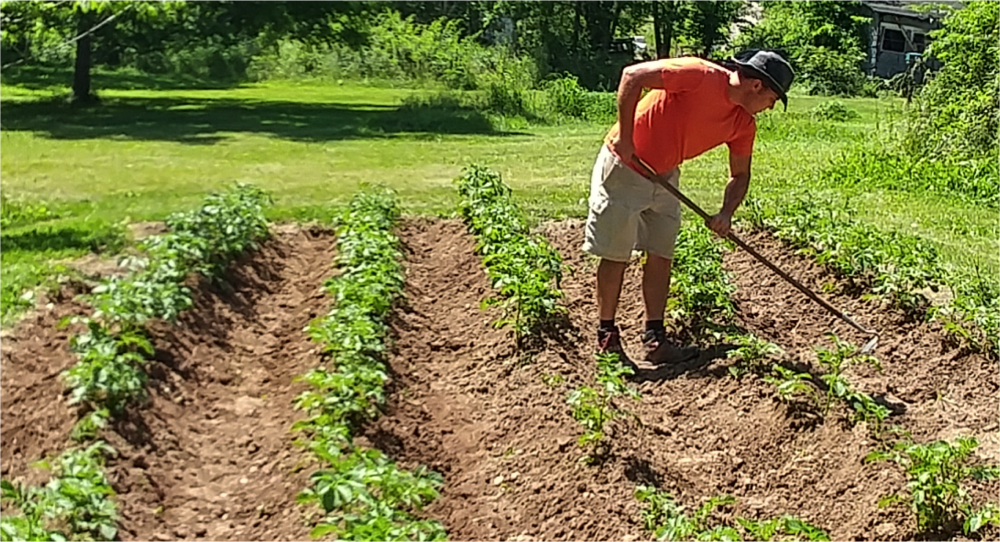 Hello. My name is Doug and I'm in my seventh year on staff with Good Works. My wife's name is Emily and we have two daughters, Eleanor and Charlotte and one son, Levi.  Eleanor is five. She loves school, coloring and animals. Charlotte was born in January of 2015 having already gone to be with our heavenly Father. We miss her terribly.  Levi is 1 and enjoys eating and driving Eleanor nuts.
We live in the small community of New Marshfield, which is about nine miles west of Athens. We enjoy living in the Athens County countryside immensely. We maintain a small hobby farm where we raise beef cattle, chickens, bees and a garden. Being agriculturally active is my great passion and a part of the calling God has placed on my life.
The focus of my role here, at Good Works, is to work with Ohio University faculty, students and administrators to create avenues for the OU community to engage the rest of the Athens County community through service and friendship.  The other half of my job is the oversight of our agricultural initiative, Good Works Gardens.
During my time with the Good Works community, God has taught me and continues to teach me the value of a hard day's work and living life alongside folks that have walked a different path than myself.
Through my seasons at Good Works, I've been sustained by different passages of scripture and spiritual themes.  Currently, God is speaking to me through John, chapter 4, the story of the Samaritan woman at the well.  Jesus begins this interaction, in which the kingdom of God is laid bare and Jesus proclaims himself to be the Messiah, by simply asking for a drink.  Jesus, who is fully God, is completely aware of his humanity and poverty.  He is in a position of need and isn't ashamed to dignify the woman by asking for her help.  For me, this passage gives life to Jesus's statement in Matthew, chapter 5:  "Blessed are the poor in spirit, for theirs is the kingdom of heaven".
The example that Jesus sets in the fourth chapter of John has been a powerful guiding force in this season of my work here in the Good Works community.