Fran Bissell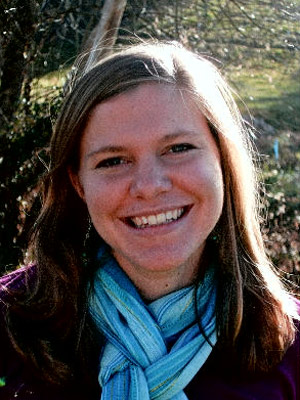 Hello! My name is Frances Vivian Garrett Bissell. I added that last name on September 12th, 2015 when, after three years in Athens, I married the "cariño de mi corazon," Andrew Bissell. Those who know me might observe that, for all the adventures of my youth, I am finally starting to grow roots here in Southeast Ohio. I am happy to find myself in this season of life, learning what it means to have my life united with another's, as well as what it looks like to belong to God's family and kingdom here on earth…there is still plenty of adventure ahead!
I was born and raised in High Point, North Carolina and I first visited Good Works on my way home from a summer working at Yellowstone National Park. God must have wanted me to come here because He provided me with transportation after my car broke down in Gillette, Wyoming.
I went to Yellowstone after graduating from Eastern University with a degree in Social Work. After four grueling years of study, I was in desperate need of academic, spiritual, and emotional rest. Surrounded by the beauty of His creation, God provided me with this gift of rest and reminded me that He is faithful to give good gifts to His children.  Coming to work at Good Works was also an answer to my prayer to be a part of a body of believers that cared about sharing the good news of Jesus Christ to those who are suffering… not just in word but also in deed! (1 John 3:18).
Most of my learning has taken place at the Good Works Timothy House where we take up the biblical mandate to welcome the stranger by providing a safe, clean, stable and homelike place for men, women and children to live for a short time. My heart fills with joy and gratitude when those who were once strangers find a home—as it reminds me of my own spiritual journey and God's faithfulness.
After two years of Care-giving, I now have the honor to lead the Timothy House team and oversee the day-to-day operations of the house. There are so many people who make what we do possible: from those who faithfully give financially, the ladies who bring us milk each week, our community partners working with residents to establish housing, to the volunteers that invest their time building relationships here and many more serving in a myriad of ways…I am truly blessed to be a part of this community of faithful presence!