Keith's Sabbatical Pictorial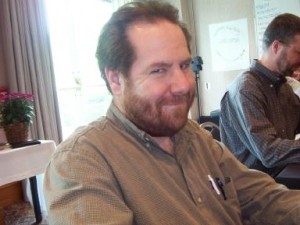 I have been invited to participate in a special 3 year study group organized by Dr. Christine Pohl (Asbury Seminary) and funded by the Lilly Foundation. The group, called Pastors in Community, will meet twice a year to study what makes or breaks a Christian Community. This photo of me was taken at the first meeting held in Lexington, KY last May.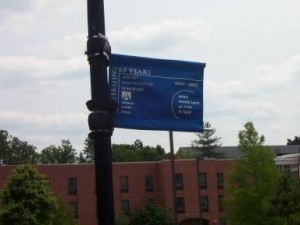 Asbury Seminary and especially Dr. Christine Pohl and Dr. Jim Thobaben have been so very kind to me. They arranged for me to be a 'visiting practitioner' during the spring of 2003, providing me an office, and permission to sit in on any class I wanted to.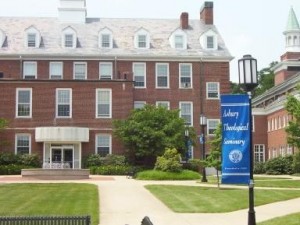 I sat in on several classes: Leading Organizations, Leadership as Mentoring, Christian Ethics, John Wesley and the Poor, and World Missions Seminar. What a wonderful and restful time we had at Asbury!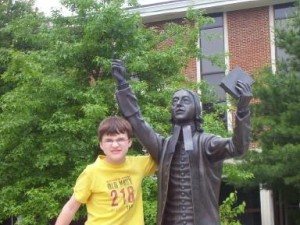 Timothy got to meet John Wesley while at Asbury. John is still preaching even though his preaching is a bit stiff. This photo was take the day we left Asbury in May.