Mark Donlin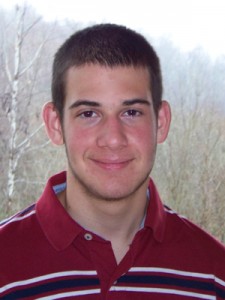 Hi, my name is Mark Donlin. I am 18 years old and came to Good Works to be an Appalachian Immersion Intern as a way to have a meaningful gap year between high school and college. Born in Long Island, New York and raised in Massachusetts, the heart of New England, I am really out of my element in Southeast Ohio, yet I have felt completely at home at Good Works since the day I arrived.
I spent most of my senior year of high school struggling with the decision of whether to go straight to college, or to take a break from academics. My cousin encouraged me to think about taking a year off as he had done, for my personal growth. My parents were confident that God had a plan for me to share my gifts with the world and asked me to simply trust the path He leads me on. When I made the final decision to defer college, I felt the calling to serve God by volunteering time to my neighbors who are less privileged than me.
My faith journey started in high school through a series of activities, programs and mission trips that I participated in at my parish and my school. From mission trips to MA and VT, to the Nativity School, to Global Encounter West Virginia with my high school, the Pine Street Inn Homeless Shelter in Boston, the Worcester Food Bank and more, I was happier working long hard days knowing that I was making an impact on the lives of others than doing anything else. On my trip to a small town in West Virginia, I was exposed to the culture and life of the people of rural Appalachia and hoped that I would have the chance someday to contribute my efforts in a similar community. I am blessed that God lead me to Good Works, a Community of Hope. I am looking forward to growing in my faith, sharing my gifts, and learning every day from new experiences and people.