Meghann Bruno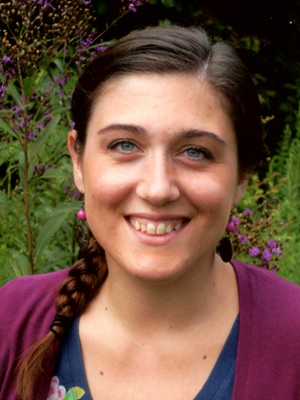 MEGHANN SAYS "I am a new member of the Good Works Community of HOPE, having come here August 2012 for an Americorps position. I was introduced to Good Works through a dear friend of mine, Abigail Carter. Abigail had spent two summers at Good Works for the Summer Service internship, and often spoke about her experiences, the community, and the beautiful expression of God's love she discovered there. Then I met Keith Wasserman at Asbury Seminary in Wilmore, Ky in the Spring of 2012. He was here on sabbatical and was joined by some members of the Good Works community. I decided to come to Good Works to explore a year-long Americorps position.
"I grew up in Denver, Colorado, and moved to Lexington, Ky in 2002 to go to the University of Kentucky. I studied Nursing, and graduated in 2008 with a Bachelors degree in Nursing. Then I worked for four years at UK Healthcare Good Samaritan Hospital as a Registered Nurse on a post-operative unit. In the Spring of 2012, after 3½ years working at the Hospital, I felt God tugging on my heart for something more. I felt like I had accomplished most of my goals in this workplace, and I was considering working in a new setting. It was divine timing to meet Keith and some members of the Good Works community and learning of this opportunity to work with the people of Southeast Ohio, promoting health and wellness.
"Since I have been here, I have been blessed tremendously. As part of the ComCorps group with the College of Osteopathic Medicine at OU, I am focusing on nutrition education and increasing access to healthy, fresh produce across a variety of Good Works' initiatives. Athens is a fresh food metropolis, with well-established food-sharing efforts. I am grateful to be student and a teacher of food and nutrition this year. In my short time here, I have learned so much about food and community!
"In addition, I've noticed a change in myself for the better. I've noticed more joy, gratitude, and hope. I'm learning that these are all practiced behaviors. I am grateful to God for bringing me to Good Works for a time of healing, learning, growing, and changing. God is shaping me here. I look forward to becoming more like Jesus; to loving more like Jesus loves."