Seth Lundeen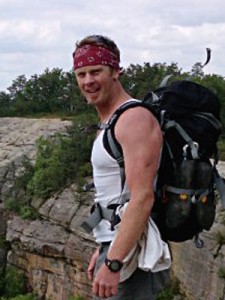 SETH says, "For as long as I can remember I have had a recurring thought that I would someday be in full-time ministry. I ran from this inkling, notion, or 'call' to go to seminary after graduating from college to pursue a career in coaching and playing soccer with the idea that the sports world can make a great ministry. Even though this was a great avenue for ministry, over the years, the more I pursued Christ in the sport arena, the more I knew I should go to seminary.
In 2004 I left my home in South Dakota and full-time coaching to be a student at Asbury Theological Seminary. During my time at seminary I did not have a desire to work in a church setting full-time and faced much frustration with how it seemed God was leading me. Towards the completion of my degree I was accepted as a summer intern. When I discovered Good Works' philosophy of ministry, I discovered a yearning inside my heart that, until that time, I did not have words to describe.
I have found a place in Good Works at the Timothy House as a Care Giver and in this community where I can love God and love my neighbor in a way that challenges me.
I am blessed indeed to be able to come along side my new wife, Meaghan, as we enter each other's life stories while seeking God's Kingdom.