Steve "Waylon" Rogers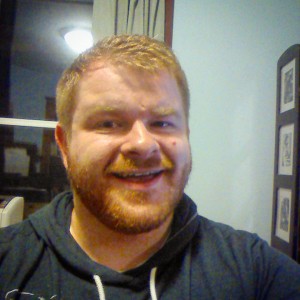 I was born in Washington Court House, Ohio.  In my younger years I had very little desire to do anything ministry driven. My goals in life were to find a factory job, make art out of recyclables, and maybe live in some sort of community.
Thankfully the Lord had bigger plans.
I heard about Good Works through several friends who had been a part of Good Works in some fashion, but it wasn't until I personally ran into Keith Wasserman that I began to see Good Works as a place in my future to serve.
In the summer of 2009 I joined Good Works as a Summer Intern working with the Summer Kids' Discovery Club. This experience helped me to better know myself as the loving, outgoing, and joyful person I am today.
After my summer with Good Works, I left just long enough to get engaged to my wonderful wife Megan Rogers. I then returned to Good Works as the Hannah House Manager in 2011. After two strong years working in hospitality, mentoring, and flexibility, I now have the honor of working as a caregiver at the Timothy House. I love this new season of loving our friends who struggle with poverty.