Terri Woodson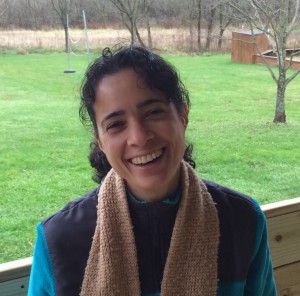 My name is Terri Woodson and presently I serve inside the Good Works Hannah House. I came to Good Works in 1996 by way of being a person without a home – staying at the Timothy House and then participating in the community life of the Hannah House (then known as transitional housing) for almost a year. I have had the privilege of seeing Good Works from different angles. Not only was I a resident, but once I left and started school at Hocking College in 1997, I became an intern at the Timothy House.
One of the characteristics that stood out to me during this time was the willingness of the Good Works community to forgive. Having challenging things to overcome in my life, I made some mistakes, and the Community of Good Works walked with me through these things. Being encouraged myself, I then was able to become an encourager. After graduating from Hocking College with an Associates Degree in Office Administration I was invited to join the staff in June of 1999. My first opportunity was House Supervision at the Timothy House. Everyone has a part and I felt I could be with the people where they were because I had been there.
In the years which followed, I met and married my husband Bill. We have one son whose name is Benjamin. My family and church community have been very supportive of me through every level of responsibility that I have encountered.
After five years of doing house supervision, I was invited to participate in the community life of the Hannah House as an Administrative Assistant. The Hannah House is a very interesting place where a world of life happens. Volunteers of many kinds come to share their hearts and gifts with us. Through sometimes challenging circumstances I am so thankful to be able to see fulfillment for them and our neighbors on many different levels. I am looking forward to what I am going to learn next and I am thankful to God for this opportunity.