Tim Hixson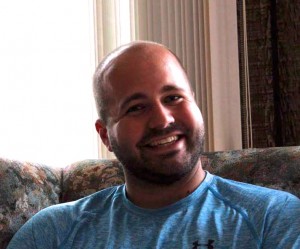 Hi my name is Tim Hixson and I was born and raised in Athens County. I began interacting with Good Works many years ago and attended the first Walk for the Homeless (now Good Works Walk) with my family. My family then began to help out at a few Friday Night Life events over the next few years. I always had a great respect for Good Works but only helped out at one or two events a year.
Over the past few years I have been a part of a ministry called Young Life. In Young Life I get to build relationships with high school and middle school students with the hope of telling them about the good of Jesus. I am also attending Ohio University for Hospitality Management. I hope to someday get to work with people in or out of the hospitality industry and bring Christ's joy to their lives.
Recently I heard of an opportunity to work at the Timothy House as a night shift supervisor. I jumped at the opportunity to work for an organization that I support. I love how relational Good Works is and I hope to gain a better understanding of poverty and the positive effect we as a community can have.