Timothy Wasserman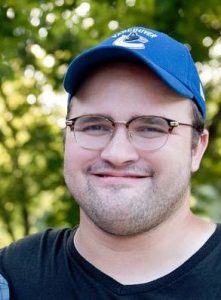 Community is integral to our own personal growth, even if we are not fully aware of it. My involvement with the Good Works community started off as something I was not really even aware of. I had no idea that the people who my father, Keith Wasserman, was introducing me to from a young age would have such a significant influence on my life. I have only begun to realize the blessing of these intentional connections in my life.
When I was thirteen, my family and I took a year to travel abroad, focusing on connecting to ministries and experiencing different culture. This experience planted seeds within me, a perspective change that would develop as I grew up, without me being aware of it.
As I became a young adult, I had little connection or involvement within Good Works, outside of my parents. I began to desire to be involved in ministry, and after an internship program through the United Methodist Church, I decided I wanted to be involved in ministry outside of a traditional church setting. Through a desire to be involved in a relational approach to ministry, I became a volunteer at the Good Works Timothy House in the Fall of 2011.
I found that as you grow in relationship with people who are struggling with poverty and homelessness, you humanize what society and media has so effectively dehumanized. Homelessness became about people, living, breathing people, who were little different from myself.
Currently I am a full time staff member, serving as a Neighbor's Helping Neighbors coordinator. I also help make video content for our website.