Reflections from Weekend/Weeklong Work Retreats
Hi Paul,
The time with you all is always a huge blessing to me. I love having my students around you, Keith, Doug, Seth, Aaron, Emily and the rest of your staff. You teach great life lessons by the way you each live and move about as Christ followers.
I think the time there was deeply impacting to our students on many levels. The basic work skills are always really great on the work sites. I love the fact that kids raked leaves, mowed lawns, used a saw or rode a tractor for the first time. The students were also very expressive in reflecting about their time with the people they met through Neighbors Helping Neighbors. Those experiences moved them to a deeper level of learning to care about others, learning to listen to stories and to value each person. One student was particularly grateful for the time she spent doing a mailing with the local ladies. The conversations they had caused her to reflect deeply on her own values. Another student, who is from Mexico and just moved to Cincinnati this summer, had a very intense experience. A couple of situations on the work site Friday as well as the conversations about widows, orphans and strangers were stirring to him as he acclimates to a family and a caring home in Cincinnati.
All of these experiences helped students to move forward in maturing and developing in life and faith.
I think this experience also helped students who may not be coming from Christian homes to move to a deeper place of feeling loved, inspired, and curious about the ministry and love of Christ and of Christian people doing Kingdom work. Working side by side with the good people in the community of Good Works is life changing.
Thanks for being a part of the journey of so many people!
Grace & peace,
Karen Hordinski
Cincinnati Hills Christian Academy
Outreach Coordinator/Student Organized Service
513.247.0900 x315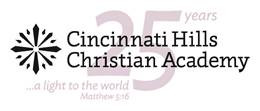 __________________________________________________________________________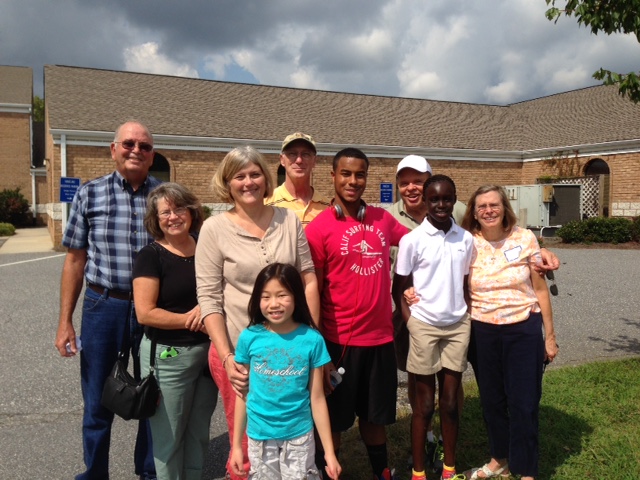 Community Bible Church
Dear Paul,
It  sure  was  great  seeing  you  and  all  the  Good  Work  staff!
Seeing  God's  love  put  to  action   in  your  community  was  a
blessing  to  us.  Being  a part  of  worship  service  where
neighbors  received  labors  of love  was  an  awesome  experience  and
a  priviledge  to  be  a  part  of. I  would  like  to  see  our
church  do  more  of  this  in  our  community.  Good  Works  Ministry
is  an  inspiration  to  us.  I  love  the  devotions  we  had  each
morning  befor  heading  out  to  do  worship  service.  It  was  such
a  wonderful  reminder  of  how   the  Lord wants  us  to  love  Him
by  loving  others.  God gave  us  such  amazing  strength  and
energy,  because  He  is  such  an  amazing  God.  One of  the  ladies
my  group  served  told  me  that  our  act  of  kindness  made  her
feel  so  loved.  I belive  that  is  what  our  trip  was  all  about
and  what  made  it  all  so  worthwhile.
    I  would  love  to  see  our  church  send   other  teams  in  the
future,  both  weekend  and  possiblly  a  week  for  the  youth.
We have  sent  out  an  e-mail  evaluation  form  to  each
member  of  our  team  to  get  their  feed back.  I  also   forwarded
your  e-mail  to  the rest of the group,  so  they  would  know  what  you  and
the  staff had to  say  about  the  weekend.
     Gil  and  I  look    forward  to  our  next  trip  and  hope
that  it  is not a  long  time  off! The Good  Works  ministey,  the
wonderful  staff  and  loving  folks  in  the  community  have  a
special  place  in  our  hearts.
     Good WORKS  IS  PROOF  THAT "LOVE  IS  A  VERB! "( to  quote  Keith)
                    Sent  with  our  love  and  the love  of  our  Lord,
                                                              Gil  and  Cynthia
Gill and Cynthia Garrett are from Community Bible Church in North Carolina. They are the parents of Fran Garrett who is on staff as a Caregiver in the Timothy House.