Greetings from Good Works, Inc.
— A COMMUNITY OF HOPE!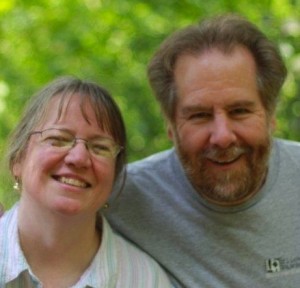 Thank you for your interest in the ministry with which God has trusted us – with people who struggle with poverty  and homeless here in Southeast Ohio! On behalf of all our staff and volunteers, I want to express our gratitude to you for choosing to serve God through Good Works. In the end, what I believe each of us offer through our service is a simple act of worship.
Our ministry began in 1981 with volunteers like you who wanted to do something about the problem of the rural homeless. Over the years, God has prospered our efforts to care for the "least of these" (Matthew 25:31-46) and has given to us the gift of people like you to come alongside and help. For this, we are truly grateful!
Our Work Retreat initiative began over 20 years ago with a vision to bring together small groups of youth and adults to serve both on our properties and in our community, providing practical help to widows and citizens with disabilities who often live in isolated rural areas of Appalachia. Each year, we welcome between 30-40 different groups who come to serve for a day, a weekend or a whole week. The vision we hope you will partake in is to demonstrate the good news of Jesus' love in practical and tangible ways. Each group offers a unique contribution to our ministry, helping to create and sustain a COMMUNITY OF HOPE!
It is our hope that the members of each group (or Worship Team as we prefer to call you) who comes to serve through Good Works and participates in our work projects will enter into a deeper awareness of God's grace and gain a new perspective on those whom Jesus calls "the harassed and helpless" (Matthew 9:35-36).
I look forward to meeting each of you during your visit with us. The information on our web page is designed to prepare you to succeed in the goals you have developed for your visit with us. For our part, we are asking the Lord to reveal himself further to you, enable your community to grow closer together and enable us to make your visit with Good Works a memorable treasure of God's faithfulness in your life!
Love is a verb,
Keith Wasserman