Work Retreats with Good Works
Welcome to a Work Retreat with Good Works! Greetings!
A Work Retreat with Good Works is about relational encounters:
with God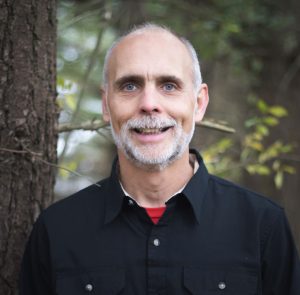 with the community of Good Works
with our neighbors who struggle with poverty
with the members of your group
and each member with oneself
A Work Retreat with Good Works is an opportunity for all of us to grow in our understand of what it means to worship…an offering up of ourselves, individually and as a community, as a sacrifice of service for the good of another. First and foremost this sacrifice is relational. choosing to engage relationally with someone who is outside out social network to experience the kingdom of God. This will also be a sacrifice of worship through what we do, and not only the task but how we do the task together. These all become beautiful acts of worship, a breaking open and spilling out of our lives together.
We invite you to join us in learning what it means to be disciples of Jesus. In all that we do, we seek to discern what the Lord is teaching us about the Kingdom of God. We would like to learn with you as we journey together to experience the Kingdom of God.
The Work Retreat is also a time for you to grow together as a community. In order for us to be the godly community we are called to be, we must spend time together. You will be living together in the Hannah House and serving together and interacting with one another while intersecting with the various ministries of Good Works. You will not only serve our neighbors, you will serve one another in love.
There are various components that make up a Work Retreat with Good Works depending upon how long you plan to be with us (a day, a weekend, a week). We will place you in several contexts that will present you with "God moments" that we pray will take you and your faith community to the next step of your journey with the Lord.
The Morning Devotional
We start our day (even when groups are not here!) by seeking the Lord. We want to have the mind of Christ about what we do. What does God have to say about our relationship with Him? With those who are oppressed or struggling with poverty? What are God's concerns for the widow? How should we welcome the stranger? Above all, we want to know that the Lord is going with us in all that we are doing. We want to be intentional about seeking the presence of the Lord.
The Evening Gathering – "God Moments"
What did God do today? Let's talk about it. Talking about the day helps us to recognize the activity of God in our midst and also helps those who have difficulty perceiving that activity to recognize it.
Neighbors Helping Neighbors
"Can you help me?"
While we are going to do a project, the person we are serving is not the project. They are a person to be discovered and with whom to rejoice. The members of your group have the opportunity to meet the person they are serving, to the extent that your new friend is willing or able to do so. In some cases illness, physical limitations or social inadequacies prevent people from meeting you. But most often, they look forward to the opportunity to meet those who have made a special effort to come to Athens to serve them. While the project is something you do for them, visiting is the opportunity for you to e with them.
Transformation Station
This is a volunteer opportunity in which people can get resources they need while helping others. It is also a facility that is used to receive donations of vehicles, appliances, bicycles and food that are passed on to these volunteers after they have completed their time of service. You will be serving alongside these volunteers as well, developing a friendship with them while serving another. 
Timothy House
In the Timothy House, you will meet children, teens, young adults, married couples, and senior citizens experiencing homelessness. All of these are seeking a safe place to live while they sort through the issues that have led to their current situation. Have you ever spent time hanging out where people live who are experiencing homelessness? Do you know what stereotypes you are carrying with regard to those who are "homeless"? Often we go to a shelter to accomplish a task. But how about sitting down to dinner with the residents of the shelter and sharing a meal? This is a chance to discover just how false our own securities might be, and see how close we are to being in the very same situation.
Friday Night Life
The objective of this weekly, community meal is not only to provide a meal to our neighbors who are hungry, but to also create a safe context in which people from various economic backgrounds can come together and discover the kingdom of God through sharing this meal together. The meal becomes the context for this to happen. Push yourself out of your comfort zone, and meet our neighbors…your neighbors…and make an effort to break down the class and economic walls that have separated people in our culture.
Carter Cabin
We find it completely acceptable for a "work group" to come and have some of its members use our retreat cabin for rest, renewal, prayer, Bible reading or even a nap. Holy rest is a gift from God. We provide the opportunity to those who feel God is calling them to rest and renewal. We are also grateful for those who would use the retreat cabin to pray for the ministry of Good Works.
We are grateful for your to enter the Good Works community for a Work Retreat. Come with empty hands and an open heart to receive from the Lord the good things He has for you.
Thanks for coming to serve with us!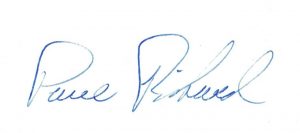 Paul Richard
Director of Operations
Definitions
These are provided for the sake of clarity, so you will understand what we are referring to regarding our Work Retreat opportunities.
Work Retreat – The experience a group has with Good Works who participates in a Short-Term Mission opportunity. These can be Family Work Retreats, One-Day Work Retreats, Ohio University Work Retreats, Weekend/Weeklong Work Retreats, Summer Service Work Retreats or Alternative Spring Break (ASB) Work Retreats. Each Work Retreat combines elements of worship, relationship development and service for the purpose of growing in one's relationship with the Lord.
Worship Team – The group of people coming to serve with Good Works who are offering up their service to God as an act of Worship. Sometimes we refer to them as work groups, but our preference is to call you a Worship Team.
Neighbors Helping Neighbors – A specific ministry of Good Works that serves elderly and disabled persons in Athens County. A Work Retreat will often include service to our elderly and disabled friends who have sought assistance through Neighbors Helping Neighbors.
Transformation Station – A volunteer opportunity for people to receive resources they need. A Work Retreat will often involve serving alongside these volunteers.
Click here for a welcome from Founder and Executive Director Keith Wasserman.
---
Use the menu above or click on one of the links below for information about your specific Work Retreat:
Click here to see all the Worship Teams that have come to serve with us 1995-2016.