Country Bed & Breakfast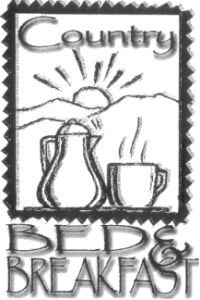 Room Accommodations
Private room
Queen-size bed
Microwave and Refrigerator
Private Bathroom
Coffee maker and bagel toaster
Central heat and air-conditioning
TV/DVD (PBS only)
Wheelchair accessible
Wireless Internet Access Point
No telephone is available. Cell phones do work, however.
The following breakfast items are provided with your reservation. Guests are encouraged to bring food. A fridge and microwave are available.
tea
coffee
granola bars
oatmeal
hot chocolate
 Affordable Rates
Single person per night …….$75 + tax
Two persons per night ……..$85 + tax
A non-refundable deposit of one half the total cost is due with your reservation
The balance will be charged to your credit card after you leave unless you request another arrangement.
You can pay by Visa, Mastercard or Discover.
General Information
Located in Athens township about 2 miles from the City of Athens on a country road.
Like-new facility
Open all year, please call 740-594-3336 for reservations
Check in is by arrangement after 2:00 p.m.
Check out by 11:00 a.m.
Smoking is permitted only in designated areas
Alcohol-free property

Located on the
Good Works Property
Good Gifts Store on site
35 acres with a large creek
3/4 mile of walking trails
Basketball court
Large picnic shelter
Hannah House
Carter Cabin (when available or by previous arrangement)
Ideal location for weddings, receptions and group gatherings
Nearby Attractions
Click on the thumbnail pictures below to see a larger picture.